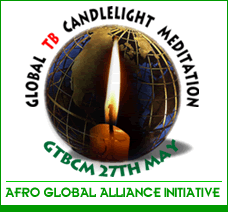 On behalf of Afro Global Alliance (AGA), a Non Governmental organization which is an associate partner in the organization of World TB day in Ghana, I wish to to invite you to our post-launch activities on the 18th April 2007, in the observance of the World Tuberculosis Day, scheduled for Saturday, March 24 2007. 
The theme selected for World TB Day 2007 is "TB Anywhere is TB Everywhere".

The WTBD is the world's largest annual grassroots TB event.  This year, it will be observed in more than 138 Districts in Ghana.  It honors the memory of people who have died from and demonstrates support for people living with Tuberculosis.
Name of event: TB Symposium and Launching of the first "GLOBAL TB Candlelight Meditation" (GTBCM), 18th April 2007 at the Civil Servants Association Conference Hall, Accra.
The Global TB Candlelight Meditation will be observed internationally on every 27th of May by lighting a candle to pray for people with TB, people who have died of TB and advocate for patient care support. This event is an Afro Global Alliance initiative to scale up awareness and involve more hands in the fight to eradicate TB.
The Symposium is therefore intended to sensitize participants and stakeholders on the improved innovations on TB prevention and care, and the launching of "GTBCM" Afro Global Alliance initiative to scale-up awareness of TB control and fight Stigma in and around the globe.
---
Ghana
The National TB Programme with Afro Global Alliance will be organising various events to mark World TB Day including activities before and after World TB Day.

Afro Global Alliance in partnership with the Ministry of Health, National TB Programme, Stop TB Ghana Partnership, Ghana Health Service, Chest Clinic, Health Promotion Unit, Accra Metro, Ghana News Agency, Noguchi Memorial Institute for Medical Research-University of Ghana, Ghana Society for Prevention of TB, civil society, private sector and the media has invited the representation of all sectors in the launching of World TB Day which will be marked on 23rd in Ghana.

INAUGURATION OF THE STOP TB GHANA PARTNERSHIP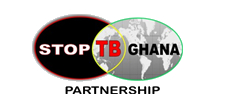 The inauguration of the Stop TB Ghana partnership will take place on on 23rd March 2007 at the Civil Servants Association Conference Hall Accra from 9:OO am.

The Honourable Minister of Health will formally launch the theme which is 'TB anywhere is TB everywhere', Chaired by a Prominent Traditional ruler from Ghana Nana Daesebre Ewusi, the Chief of Abdaze community in Central Region, in the presence of the World Health Organisation Country Representative, which will be broadcast on radio, television and print media

The Stop TB Ghana Partnership is made up of over 100 nongovernmental organizations, schools, associations and the private sector with the objective to fighting TB and other related diseases in Ghana. The inaugural ceremony will therefore bring to light the programmes and actions towards combating TB in the country in particular and the world at large.

This inauguration, which also marks the World TB Day celebrations in Ghana, is being organized by the Ministry of Health, National TB Programme, Ghana Health Service, Afro Global Alliance, and the Stop TB Ghana Partnership which are the official organizers of the event in the country.

Thank you,
You are all invited

Chief Austin Arinze Obiefuna
National Coordinator
Stop TB Ghana Partnership
www.stoptbgh.org
President
Afro Global Alliance
www.afroglobal.org

On the observation of World TB Day 2007, a float supported by a brass band and a fleet of vehicles is to be paraded along the principal streets of Accra to the venue ground at the Civil Servants Association Conference hall, Accra. The Programme Manager Dr. Frank Bonsu, will unveil the Mandela advocacy poster designed by Afro Global Alliance which will be launched by the Minister of Health Major Rtd. Courage Quarshigah.

Other planned activities include:
National Radio and TB panel discussions on TB
Phone-in sensitization programmes on TB/HIV
Seminar for schools (universities, colleges, polytechnics etc), Private sector, NGOs, Christian communities, Muslim communities, Parliamentarians, Traditional leaders and the public sector.
TV and radio TB education Quiz
Distribution of T shirts, Advocacy material and banners to Regions
Photo Exhibitions
The Call to Stop TB
Production of banners and posters
Display of banners and posters in all Districts