..

DOMESTICATION OF GRASSCUTTER COULD SPREAD TB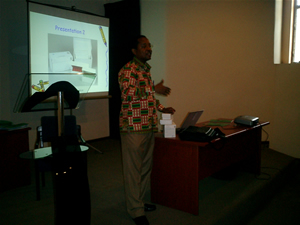 The National TB Programme with Afro Global Alliance, the official organizers of WTBD 2007 held a workshop for the Resource persons lined up for various public programmes in observation of the World TB Day.
Margaret Afriyie from National TB Programme opened the workshop on behalf of Dr Frank Bonsu, the Programme Manager and Acting Head-Disease Control Unit outlining the significance of Commemoration theme and programme outline for WTB Day.
However, she ended her speech with the invitation of the first speaker, Rev. Prof. Adukwei Hesse who made a presentation on the New TB Drug Regimen which is a six months treatment course instead of the formal eight months course. Although, he maintained that the DOTS still remain in focus and the old treatment scheme especially on secondary treatment stage (re-infection) and those who have commenced on the old treatment scheme must remain on it.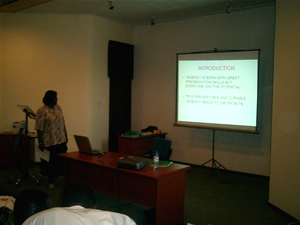 Mrs. Mary Arday-Kotei, Deputy Director-Health Promotion Unit quickly briefed the participants during her presentation on qualities of a good speech, Presentation skills and techniques to capture the audiences.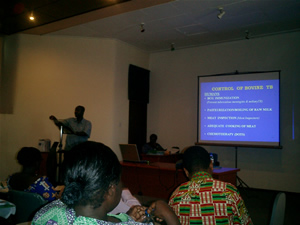 Dr. Kwesi Addo of the NOGUCHI memorial health research center, University of Legon made a presentation on the problem of Bovine TB in Ghana. Dr. Addo in his presentation said that domestication of grass cutter and wild animals could spread TB if the animals are infected.

Bovine TB can be transmitted through infection from unpasteurized  milk from a cow suffering from TB or from close contact and inhabitation with animal that has TB. He further advised that if you must take fresh milk try to understand the source before consumption.
The workshop was closed with the sharing of advocacy materials and T shirts for uniformity of the campaign.